Brandon van Renssaeler is a fictional character from the Wild Cards series of books.
Brandon van Renssaeler is a member of the prestigious van Renssaeler family, the son of Bythe and Henry van Renssaeler. His siblings are Fleur van Renssaeler, and Henry van Renssaeler, Jr..
Youngest heir to Henry van Renssaeler's fortune and political connections, Brandon also followed his father into the shadowy organization known as the Card Sharks. Important figures in the Card Shark organization such as Dr. Pan Rudo were frequent guests at Brandon's home over the years and, though he was dedicated to eliminating the effect of the wild card virus on human society and even sponsored his daughter's initiation into their ranks, Brandon gradually became disenchanted with the Sharks' methods.
Once he learned his daughter had successfully unlocked the key to the so-called Black Trump, Brandon's moral reservations finally took hold. Though he hated the virus and until then had no qualms about the Sharks' ultimate goals, Brandon balked at being a party to genocide. Fearing assassination by his fellow Sharks, Brandon fled the United States to Australia where he took up residence with another of the relatively moderate Card Sharks.
Brandon's daughter is Clara van Renssaeler, the creator of the Black Trump virus. He was married to Joan van Renssaeler, now better known as the joker Lamia.
Personality
Edit
Appearance
Edit
Prior to his flight from the law Brandon was a well groomed man dressed in expensively tailored suits. By the time Jay Ackroyd and Mr. Nobody stumbled acrosss him in Australia he was somewhat haggard looking with a beachcomber's tan, longish hair and unkempt beard.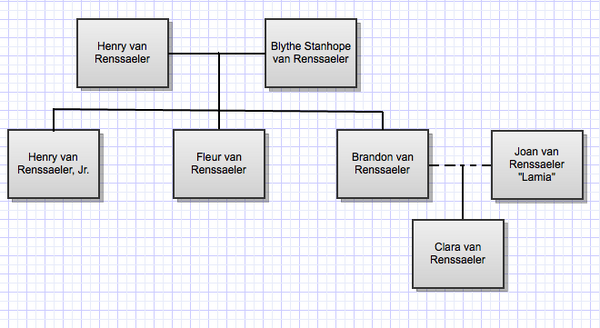 Ad blocker interference detected!
Wikia is a free-to-use site that makes money from advertising. We have a modified experience for viewers using ad blockers

Wikia is not accessible if you've made further modifications. Remove the custom ad blocker rule(s) and the page will load as expected.